Overcoming Obstacles: 50 Stories on How to Move Beyond Difficulties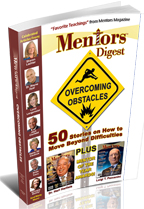 This book, recently published by Mentors Digest contains the most inspiring stories filled with powerful and lived advice for moving beyond our hurdles in life. The stories and articles have some common themes, as pointed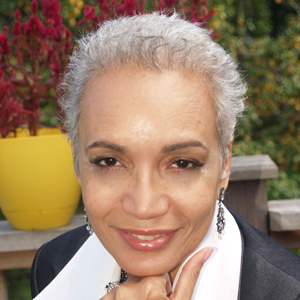 out by the Editor-in-chief Patricia Dietz, such as: every single human being is worthy of living their best possible life, we each have the power of choice and, as far as overcoming obstacles is concerned we are each blessed with the ability to accomplish whatever another person has accomplished.
Highly acclaimed speakers, writers and thought leaders such as Jack Canfield, Les Brown, Brian Tracy, Dr. Wayne Dyer, Dan Kennedy, Ken Varga, Marshall Sylver and many others, too many to name, have contributed to this timeless and value laden book.
My own personal story of overcoming childhood, sexual abuse is included. I tell the story first from the perspective of the little girl in me and then from the eyes of the woman I am today. Moving from victim (all about pain, self and bruised emotions) to a healed, whole (for the most part :)) and service- minded person, dedicated to positively impacting our world was no small feat. It was hard work for sure. But again, if I can overcome this, you can overcome "that," whatever your "that" might be.
This tiny woman of 76-years-old shared the pain of her youth-her family killed in Auschwitz. – September 23 at 1:31pm
Sukumaran and Chan, 26, both of Sydney, will face firing squads unless the reviews sway the Supreme Court to commute their sentences.
Bali ringleaders plead for forgiveness | The Australian – Bali Nine ringleaders Andrew Chan and Myuran Sukumaran apologised
yesterday for "stupidly" pleading innocent at earlier trials.
Sometimes I wonder if people should ask for forgiveness or should they just say they're sorry.Taliban militants ask village for forgiveness
SWAT – Five Taliban militants are asking for forgiveness for their "crimes" committed during the Taliban rule of the Swat Valley in Khyber Pakhtunkh
Chris Brown decides to forgive – huh? Chris Brown Offers Forgiveness In Tattoo Form
Don't worry, everyone; Chris Brown is ready to let bygones be bygones and forget about how people have mistreated him.
September 17 at 12:13pm
ASU Prof teaching Forgiveness [forgiveness on school curriculum – what a thought!]Professor to present workshop on forgiveness | ASU News
From date: 09/24/2010 To date: 09/24/2010″Understanding and Practicing Forgiveness" will be the focus of a Sept. 25
workshop led by ASU professor Vince Waldron. September 17 at 12:09pm
Happy Rosh Hashanah — Renew, Release, Forgive — Be Free! ♥~
Rosh Hashanah 2010: Liberate Yourself, Renew Your Life and Help Others Do the Same.
Rosh Hashanah 2010, the Jewish New Year, begins at sundown on September 8th.
And while it marks the turn of Jewish calendar year 5770 to 5771,
it also celebrates the fundamental human need for liberation, return and renewal. –  September 9 at 11:54am
Rosh Hashanah 2010, the Jewish New Year, begins at sundown on September 8th. And while it marks the turn of Jewish calendar year 5770 to 5771,
it also celebrates the fundamental human need for liberation, return and renewal.
September 9 at 11:54am