Hello,
What is your habit when it comes to responding to those in need?  Do you tend to think and react beyond your personal needs and based on the needs of the situation or the person involved?  Do you get involved whether you have a personal stake or not?  Or, do you tend to only get involved if you have a personal stake in the event or situation?
What is your habit when it comes to helping others?
Ask yourself those three questions  and be honest with your answers. Be still and reflect on your answers.
If you saw people – civilians or law enforcers – attacking someone would you try to get involved? Or get help? If you saw the video of the event and it involved employees of the city – like policemen, would you bother to sign a petition or write a note…or perhaps join a march to protest?
Well here is a live example…take a look at this shocking video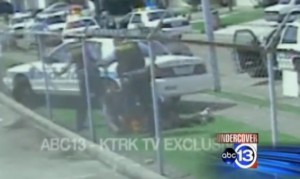 and how you respond will provide some real answers.  It's a video of a teenager being brutally beaten in Houston by a bunch of policemen while he's face down on the ground with his hands on his head.
Look at it and take the action requested…if you have a habit or helping or sincerely interested in building one.
Even if you know you're not inclined to click the link to 'sign' the petition still, look at the video. We all need to know what happens in our world and what our children are up against.
View video here ►http://bit.ly/exsF0y
Developiong habits that help the world certainly must include nurtring your personal habit of helping others – when no one is looking!
Wishing you peace and light,
♥~